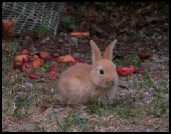 08/30/10- Pictures from Vancouver Island are up! Starfish,breakdowns and bunny infested campgrounds and starfish litter this album.

08/27/10- Devon's wheel has The Broken Spoke to thank for making it off the island and back on again. To help promote the cause of a place where cyclists can meet for a daily coffee and get their bike worked on at the same time we added The Broken Spoke to Yelp!
08/24/10- Oh my! Huge freaking buildings and tons of people, this is just too much! Rolling into Vancouver today was an intense ordeal, but we ere welcomed into our new friend Nicholas's home with open arms. After a shower and awesome homemade curry for dinner we are ready to hit the sack in a real, oh yes, real bed. We'll be getting you pictures and reviews from Vancouver Island in the next couple of days in between seeing the city and relaxing a bit.
08/22/10- Stat Update! Well, over 2000 miles into our adventure it finally happened. Our first flat tire or the trip. Actually, Devon got three flats in two days. I guess when it rains it pours!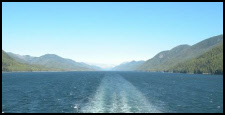 08/20/10- Photos from our ferry ride to Port Hardy are up! It was a beautiful way to see the coast of British Columbia.
08/18/10- New Book Club! "The End of Evolution" by Peter Ward, reviewed by Jessica.
08/17/10- Our photos from the 2nd half of the Cassiar Highway are posted. Check out the spectacular views of glaciers, bears, and post ride activities.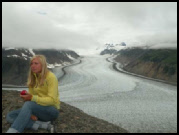 08/16/10- We've just completed a spotlight on the Stewart, BC, CAN / Hyder, AK, USA area. It was truly the gem of the cassiar highway offering incredible glaciers, feeding bears, and perfect bakeries. Check out the Spotlight!
08/16/10- Journal Update: Play by Play 8/8/10 to 8/14/10
08/16/10- We made it into Prince Rupert yesterday and are preparing to board a ferry to Victoria Island tomorrow morning. Jess has been a whirlwind of activity as she bakes bread and treats for the next few days. Hopefully the weather clears for the ferry ride and we are lucky enough to see a few whales during the all day cruise.

08/14/10- We've completed the Cassiar Highway! It's all downhill to Prince Rupert from here. We're in Terrace, BC stocking up on supplies at our first full-sized grocery store in about a thousand miles. After that we'll head a few more miles down the road and do some grilling by the Ske' na River tonight with the Dutch Duo from Cycling for Water. Check out Devon's latest book review, Three Trips in Time and Space, and stay tuned for another round of pictures from the past week!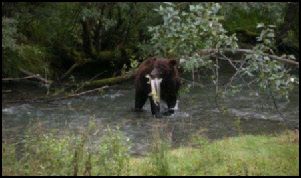 08/10/10- One of the main attractions of the Stewart/Hyder area is the bear viewing deck at fish creek. Much patience is required but the rewards are plentiful. As the salmon run just began this week the creek was teeming with the slow swimmers. We set out from Stewart at noon with a sack lunch and our cameras. After 2 hours of watching on deck we were able to watch a grizzly playfully fishing for about twenty minutes. Since then we have gone up to see Salmon Glacier about 20 miles out of Hyder. We are planning on hitting the road again tomorrow and should make it to Prince Rupert in less than a week!
08/09/10- Journal Update: Play by Play 7/31/10 to 8/7/10
08/09/10- Check out our Pictures from the first half of the Cassiar.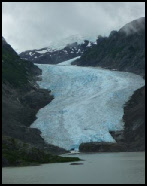 08/09/10- The headwinds picked up on our ride from Mezadin Junction to Stewart, BC. We rode 40 miles through the rainy, windy pass to be rewarded with stellar views of glaciers and waterfalls. As we glided over the rivers gusts of icy wind blew past us. Awaiting us in town was a delicious bakery with a bottomless cup of coffee and half price loaves of day old bread. This was perfect as we just ran out of freshly picked huckleberries and ate our last snack on the ride in. If the ride had been a few miles longer it would have required us pulling out the stove to boil water for a dehydrated meal.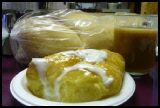 We popped our tents at the Rainey Creek Campground with our Swiss friend, Dieter, whom we've been travelling with for most of the Cassiar. The plan is to spend a couple of days in the Stewart-Hyder area. The salmon run just started in Hyder drawing bears from inland to the coast. We've seen 9 bears headed this way in the past 6 days!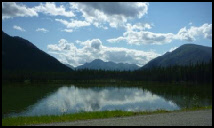 08/02/10- It's August and we are headed down the Cassiar Highway! We made it through the fire zone, which was fifteen miles of smoldering ashes and are enjoying some free coffee a Jade City. So far the Cassiar is beautiful and not as rough as many people warned us. We will make it to Dease Lake by tomorrow night for a shower and maybe a fresh meal!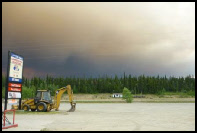 07/31/10- Tomorrow we are waking up early to try to be one of the few people that make it through the 8AM opening of the Cassiar Highway. The buzz around town is that the road will be opened for a brief period of time in the morning, allowing cars/RVs to slowly follow a pilot car. We'll likely pile our bikes and bags in the bed of the pilot and ride the 80 km to get us safely out of the fire zone.