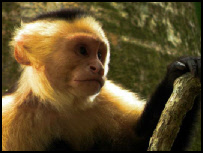 05/12/11- Here are some pictures from the final few weeks of the trip. Check out all the action in Nicaragua, Costa Rica, and Panama. Enjoy!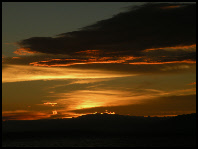 03/30/11- After 9 months of traversing 9 countries Devon and I have decided to lay our saddles to rest in Panama City, Panama. Many thanks to our family, our friends, and our growing network of followers. Your help and support carried us through the hills and mountain ranges. Throughout our adventure we had the pleasure of meeting many generous people who fed us and gave us a warm home for the night. Our journey was enriched by your hospitality and company. For 9 months we intimately got to know the land and the people surrounding us. It truly has been the journey of a life time.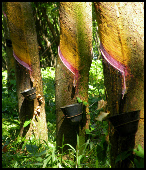 03/14/11- We made it all the way to Costa Rica! To reward ourselves we have spent 2 full days exploring the Monteverde area. From night hike to zip lining through the jungle we have thoroughly enjoyed ourselves. During our down time at our enchanting hostel, Casa Tranquilo, we put together pictures from Guatemala to the beginning of Nicaragua. Check out our Central America album!
03/5/11- I finally did it! I've uploaded some reviews of a couple of Mexican Micro Breweries we had a chance to try out waaaaaay back in Guadalajara. After checking out my reviews of Cerveceria Cucapa and Cerveceria Minerva you can head out and try to find one of these brews to try out yourself!
02/22/11- The past two days we have been surfing at El Tunco on the coast of El Salvador. Well, maybe it would be more accurate to say we have been paddling around until a ten foot tall wall of water demolishes us. In between bouts with the ocean we put together a couple of photo albums covering the last stretch of Mexico. The first covers the colorful city of Oaxaca and our journey to the windswept coast through the agave covered hills of the state. The second explores the Ancient Ruins of Palenque.
02/16/11- Our border crossing into Guatemala was a breeze. The small town of Ciudad Hidalgo had no wait at the migration office to receive our exit stamp from Mexico. On the Guatemalan side of the border we also strolled right into the office. Just 2 and a half days of riding in Guatemala has gotten us 100 kilometers from the border of El Salvador. Everyone has been extremely friendly, often cheering us up hills and through towns.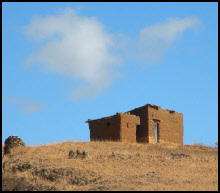 02/11/11- We just finished a four day break from the bikes here in Southern Mexico. We were lucky to be invited to set up a home base here on the coast of Oaxaca with the wonderful Lashmit-Peña family. From here we took a bus ride over the hills and into the jungle to the ancient Mayan city of Palenque. A day of touring the ruins and seeing the city of San Cristobal de las Casas rounded out our three month Mexico experience. Check out the photo album from the Hill Country of Mexico.
01/31/11- Read Jess's latest blog post, Thirsty for More! Tomorrow we'll be leaving Oaxaca and heading Southwest towards Chiapas. We should be making it to Guatemala just in time for Valentine's Day!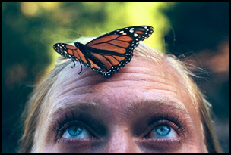 01/31/11- Jess could be in National Geographic Magazine! A photo by one of our riding companions, Michiel, from Cycle for Water has been selected by National Geographic's Your Shot. Vote for her with a Monarch Butterfly on her head! http://ngm.nationalgeographic.co m/your-shot/voting-machine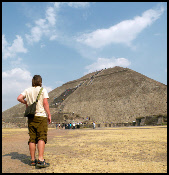 01/30/11- Making it to Oaxaca from Mexico City was quite the challenge. We took the scenic route, which turned out to be the incredibly hilly one. The climbing took us to new heights, 8,268 feet, and slowed us to a 60 kilometer a day average. I guess that's what we get or taking the side roads through the 97% mountainous state of Puebla. Here are a couple of long overdue photo albums. The first shows the Monarch Butterfly Reserve which also includes crash photos from Ryan's wipe out. The second covers our time in Mexico City with the ancient city of Teotihuacan, famous murals, and bullfights!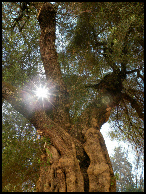 01/16/11- Riding into Mexico City was completely overwhelming despite having taken a bus part of the way into the city to avoid the heavy traffic. We immediately found the partially empty side streets which dropped us off at the pedestrian walkway in the Historic Center of town. After about an hour of searching for a hotel we settled down to dinner and a hot shower. Today we took the bus out to Teotihuacan for a day of climbing the third largest pyramid in the world. Throughout all of that we managed to put together two albums of our time after Guadalajara, Eastern Michoacan and Back on the Road. We will be spending a few more days exploring Mexico City.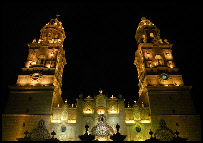 01/10/11- Over the past week we have covered some serious ground. We spent a day exploring the villages around Lago Patzcuaro and taking a small boat to visit Isla Janitzo. The following day we made it into Morelia and spent the afternoon visiting the Mercado de Dulces (Sweets Market). That night we enjoyed the awe inspiringly lit cathedral. The last two days of riding have been spent gaining some serious altitude on our way to the Monarch butterfly reserve of Cerro Pelon. We topped out at 7840 feet! We are in Zitacuaro tonight and will bike south tomorrow to camp next to one of natures wonders, millions of butterflies congregating in the pine forests of central Mexico!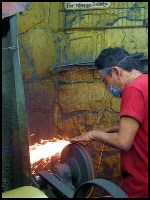 01/05/11- Happy New Year! We enjoyed a long holiday rest in Guadalajara. Our rooftop patio came fully equipped with a grill which we used on several occasions. After exploring the second largest city in Mexico we headed southeast to the state of Michoacon. Tomorrow we will set out to explore Lago Patzcuaro which has been described as a magical lake full of several artist colonies. While we are out taking more photos enjoy the pictures we have put together from Guadalajara.
12/25/10- Merry Christmas! While Jess h
as been busy this morning frying up some leftover Swedish dumplings and getting an apple pie baked for Christmas dinner I took the liberty of putting together two new photo albums. One covers our first taste of Mainland Mexico as we travelled from Mazatlan to Tepic. The second is the story of our Unexpected Adventure in Jala, a small town in the shadow of Volcan Ceboruco which is known for it's record sized corn!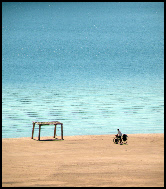 12/24/10- We have arrived in Guadalajara to begin our holiday break and just found out our photo was selected for Adventure Cycling's - Photo of the Week! Expect more pictures and updates as we celebrate the holidays and take some time off of the bikes.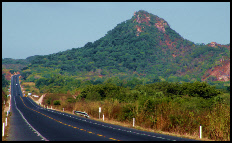 12/20/10- We are making good progress to Guadalajara and should arrive by the 23rd. In between we have been facing some rough climbing and have risen from sea level to almost five thousand feet over the past few days. The terrain has also changed as verdant hills and volcanic ranges have risen up in our way. Colorful birds and butterflies make the climbing worthwhile. Now we have found ourselves in the quite town of Jala, just 60 kilometres out of Tepic. We were welcomed warmly into this small pueblo which doesn't see very many tourists. In the shadow of an active volcano, it is famous for growing the largest corn in the world and being one of the first places maize was cultivated. It is also near one of the many sites claiming to be the original location of the legendary eagle clutching a snake! Welcomed in by the mayor and police chief we are staying in the town library and have been assigned a local to give us food, water and whatever else we would like.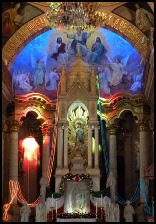 12/14/10- With four days of rest in Mazatlan our camera overflowed with pictures. We've put together four albums; Crossing the Sea of Cortez, the Central Market, the Virgen De Guadalupe festival, and other random sights (including Fighting Cocks). Tomorrow we will start our trek toward Guadalajara. The terrain should be hilly, challenging our well rested team.
12/12/10- Devon has gotten his feet we and taken a stab at his first non-domestic beer reviews. After doing a little research on the history of brewing in Mexico it seemed fitting to tackle the most popular beers in the country (Tecate, Modelo Especial and Pacifico Clara) first since they represent the style most associated with Mexican beer. Alas, we haven't been able to find any of the more diverse and less widespread brews produced in the country but hopefully we will be able to get our hands on some in Guadalajara!