10/01/10- We just spent a little while this morning updating our trip statistics. At almost 3400 miles we have put a lot or road behind us. It took an estimated 1.3 million pedal strokes to get us this far! You will also notice that flat tires and thunderstorms have gone through the roof, to our dismay.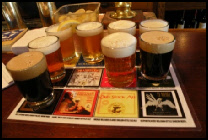 10/01/10- October has begun and for many people this it the season of beer. We would be remiss if we didn't throw in our contribution to the fun in the form of two reviews of breweries we have had the chance to visit. The Pelican Pub and Brewery in Pacific City, Oregon was a great local place to relax with some fellow touring cyclists. On the other hand, the North Coast Brewing Company is one of the most renowned American craft breweries. It was an honor to put all twelve of their beers to the test!
09/29/10- First things first. Everybody loves the pictures so we put together two (Yes, two!) albums of pictures from the first half of California. Enter NorCal is full of amazing trees, strange fungi, and swollen ears while Redwoods to Vineyards sees us us head out of the forest and back to the coastline for some cliff perched action!
09/28/10- So it has been awhile since we have updated the site. We have no excuses except for beautiful riding, great company, and an inability to pull out the computer at the end of long days. Well we have made it to Sonoma County and will be spending a couple of weeks relaxing and seeing old friends in the Bay Area. Some updates are sure to follow as we catch back up!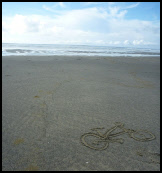 09/19/10- We were able to spend a day hiking in the Redwoods prior to making the trek to the Arcata/Eureka area. It has been a rainy few days getting here, but we are lucky to be inside at Dick and Kathy's, our Warm Showers Hosts. Check out our pictures from Oregon! Full of awesome food, treacherous bridges and fellow touring cyclists.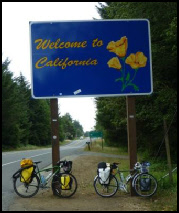 09/16/10- This morning we crossed over the California border and began the thousand mile long final leg of the US portion of our tour. We lazily toured through the lily fields and dairy farms at this northernmost edge of the state before settling into Crescent City. We have taken the rest of the day to reminisce about Seattle and add some reviews to the website. Check out: The Seattle Spotlight, Victrola Coffee Roasters, and The Pike Brewing Company.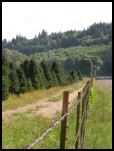 09/14/10- At long last we have photos from Seattle down to the Columbia River! Check out our trip to the coast, down to the Oregon border.
09/13/10- After about a week of gliding along Oregon's beautiful coastline we're 2 days out of California and the giant Redwoods. The weather cleared up, allowing us to enjoy the views from the beaches and cliff side climbs. There have been plenty of touring cyclists to share food and evening tales of the road with. Oregon's state parks have great hiker/biker sites and HOT showers!
09/10/10- We have had a spell of rainy riding on the Oregon coast but some of the views have still been spectacular. We took a break today in Newport and went through our Pictures from Northern Washington. Check out the crossing into the US, Orca Whales, and Seattle!
09/04/10- Seattle was great! We spent 3 days exploring the city. It was just enough time to see the sights and try out the local coffee roasters and brewers. After we got off the ferry we were graciously taken in by the Hunt family! With full bellies and rested legs we took off for the coast. Tomorrow we'll be crossing into Oregon!

09/04/10- Here it is at long last! Our pictures from Vancouver and the last few days in Canada. Check out Canada's Finest which is complete with gorgeous sunsets, epic skylines, tasty treats, exotic markets and scrumptious blackberries.

09/02/10- While in Victoria we had the pleasure of touring the Driftwood Brewing Company's facilities. They are Victoria's newest and most rapidly growing micro brewery. Co-owner, Kevin, and Brew Master, Tim, took the time to meet with us. We gladly tasted all 4 of their brews and got to hear the unique story behind the building of the brewery. Take a look at Devon's newly released review of Driftwood!